ABOUT US
We are ready to assist you on your next time piece. ""In WRIST, We Trust."" First impressions & an everlasting statement is the WRIST NYC' focus. WRIST NYC is the premier destination for exclusive wrist watches, featuring Rolex, Audemars Piguet, Richard Mille & Patek Philippe. Behind each time piece is the highest quality finishings & unique, unparalleled watchmaking production. WRIST NYC is also a leading luxury lifestyle hub with relevant content in the finest cars, arts, events & exclusive merchandise. At WRIST NYC, we understand that interests change when it comes to time pieces. This is why we offer a quick & convenient watch trade-in process where you can do everything with ease.
It's that time again. Get ready to pack your bags and head "Out East" to our ever so favorite local destination for affl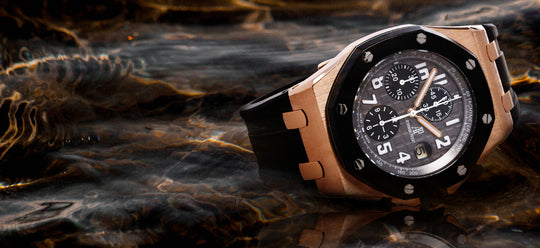 So you got your first real job. You decided to pursue your dreams and you started a business. You and you're special som
WRIST NYC
CONCIERGE
SERVICE
WRIST NYC is an industry leader in premium, fashion & luxury watches in NYC, offering various international brands. Enjoy our concierge service to experience top notch assitance, mingled with absolute assurance. Our concierge service includes a small briefing from your side about the watch you crave & our experts accordingly assist you anywhere you like - work, home or abroad!
OUR CLIENTS SPEAK
Company is incredible. Get all my watches from them. Luxury all around!
What a great overall experience. Great pricing, great communication and world class service. I would definitely recommend.
There is no better option then Wrist for luxury watches. Rob is the most trustworthy and honest jewler I have ever had the pleasure of doing business with. He can find any piece, hunts for the best prices, and delivers to your door. I will never use any one else!
Team Wrist > Truly the best in the business. Quality and service is second to none. Would highly recommend to anyone looking for their first time piece, all the way to your dream retirement watch. Thanks again Rob!
Rob was a pleasure to deal with. Came to him as recommendation from a friend and I have no regrets. Service was great, staff at the office was really nice. Will work with this company again. Thanks!
The Wrist team with Rob leading the way helped find me the perfect Daytona and he even hand delivered it to me. If that's not great customer service I don't know what is! Rob for president!
Rob always finds what I want, fast and at a better price great customer service, he even brought me a watch down to Miami over art Basel.. 🤘🏽
Love Rob and the dream team. Coming back for more pieces🤍💙
Great service and a good variety of watches.